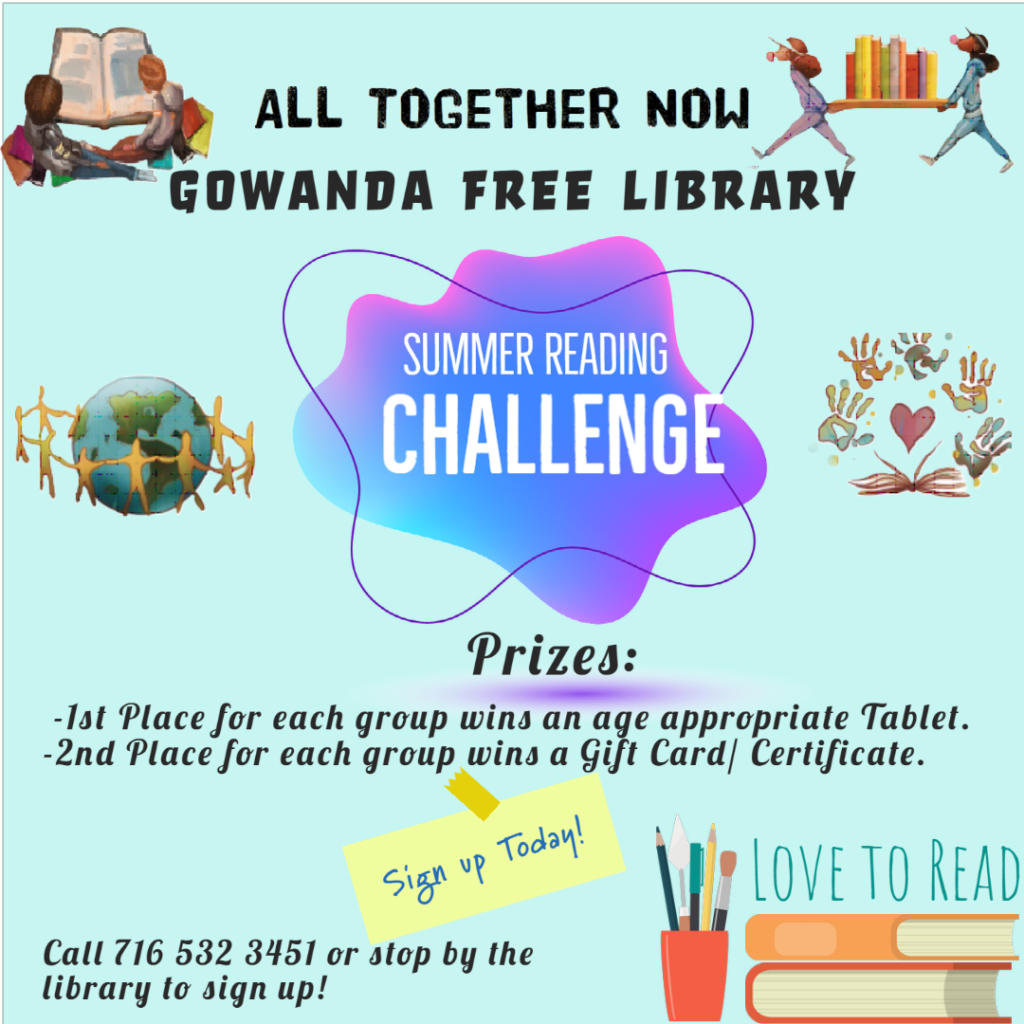 Gowanda Free Library invites the community to sign up (by June 24th) for our Summer Reading Challenge!
Participants ages 3 and up are welcome to sign up! No library card needed to get enrolled in the challenge.
Would you wish to get a Library Card? Get one when you come over to sign up! (children under 13 need their parents to sign up the form). A library card will give you access to all of our collections! including text books, digital books, audiobooks (and DVDs, Blue Rays, Launchpads, Free Museum passes and more!), not only the ones available in our Gowanda Free Library, but also the ones available in our Chautauqua – Cattaraugus Library System!
Please call 716 532 3451, message us on Facebook, email at director@gowandafreelibrary.org or stop by the library for more information.
Let's get "All Together Now" at the library!
Sign Up for Summer Reading Challenge!