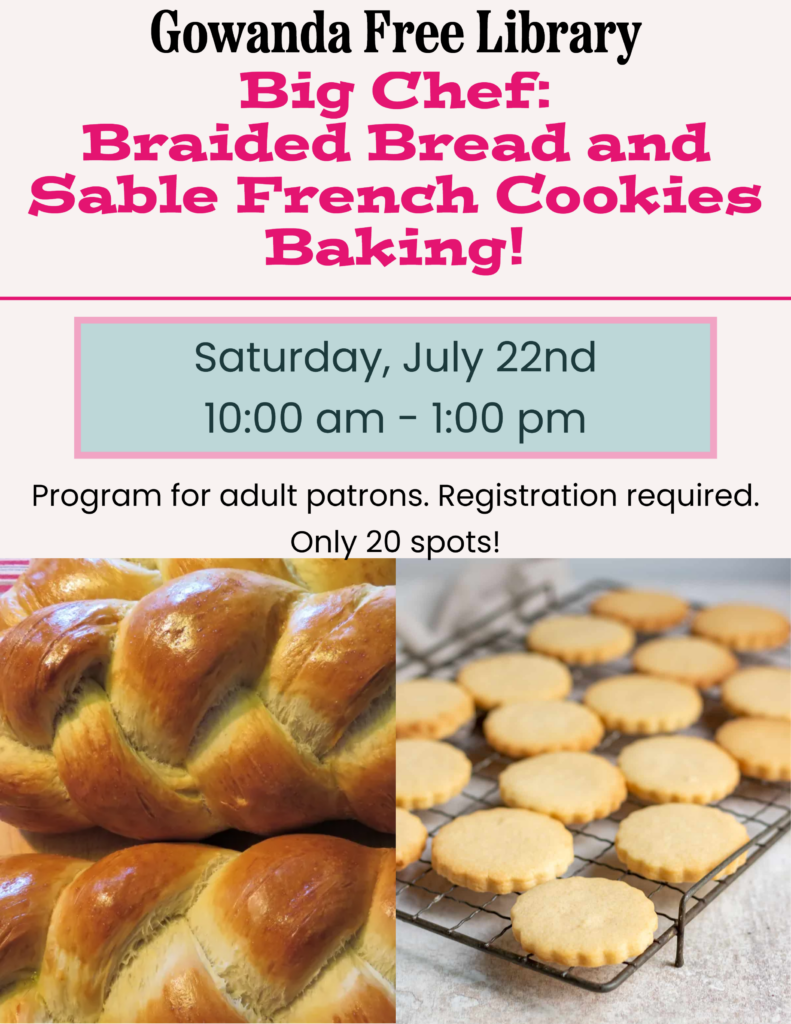 Join us for this bakery activity! where participants will be making and baking (and eat/take home) a piece of Artisanal Bread that will be very visually appealing as it is shaped like a braid (and very tasty as well!)
Also, participants will making and baking (and eat/take home) French Sable cookies by following a professional pastry recipe!
This is a program for adult patrons only (stay tunned for our upcoming "Little Chef" programs!)
Gowanda Free Library will be providing all the materials and ingredients required and there is no cost to sign up.
Available spots: 20.
Get in touch with us to sign up! Call 716 532 3451, email director@gowandalibrary.org, message us on Facebook or stop by the library to sign up.
Let's get #alltogethernow
Big Chef: Braided Bread and Sable French Cookies Baking!