Gowanda Free Library invites you to join us and participate in our Summer Programs!
Here is a calendar for July 2023 that you can print out (or come over and get your copy from our circulation desk!), with all of our programs, so you don't miss out any date!
Please message us on Facebook, email director@gowandalibrary.org, or call 716 532 3451 with any questions or to sign up for any of our programs.
Please share it and help us spread the word!
Let's celebrate, learn, grow and have fun this summer and get #alltogethernow at the library!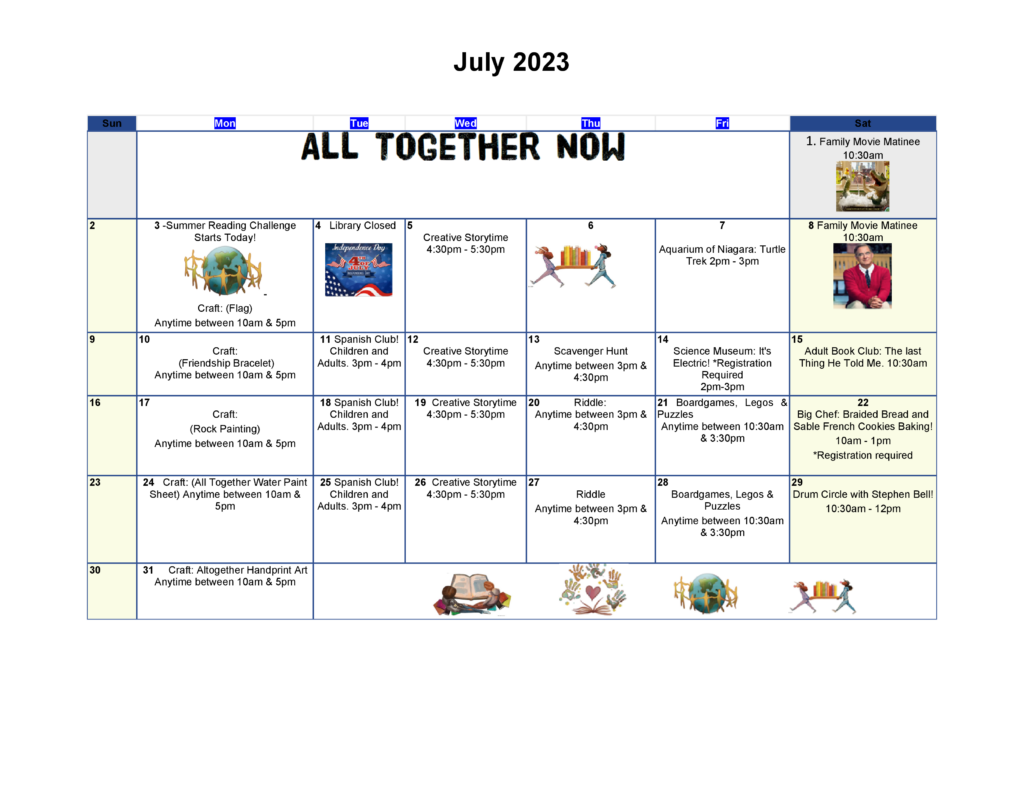 Summer Program July 2023 Calendar